Page 16: An Out-Of-Blob Experience

Hey, what were you doing here before I showed up, anyway? Did you get tired of hanging around Phantom's Place?
---

I think you mean Phantomspace.
---

In any event, I had some brief business on this planet, but it's already been taken care of. I stopped here just to... think about things for awhile. When you've been deceased for as long as I have, places like this become strangely... soothing to linger around.
Such sentimentality is impractical, I suppose. Since my task here is finished, I should probably just return to Phantomspace for now, rather than expending the energy it takes for me to exist here.
---

Aw, you have to leave already? But you're so smart about ghost stuff and also basically everything else! I was hoping you could show us some more cool stuff...
---

Hey wait a minute, I know! You could take me with you! You're always talking about Phantomspace, but I've never gotten to see it before. I promise I won't get in the way!
---

Hm... I suppose there's no reason I couldn't do that. Are you certain that's what you want, though? The method I have in mind for taking you with me can be... a harrowing experience for mortals.
---

I'm an Ozecium! We're probably the toughest species in the whole solar system. I'm sure I can handle it!
---

Very well, then! Give me a moment.
---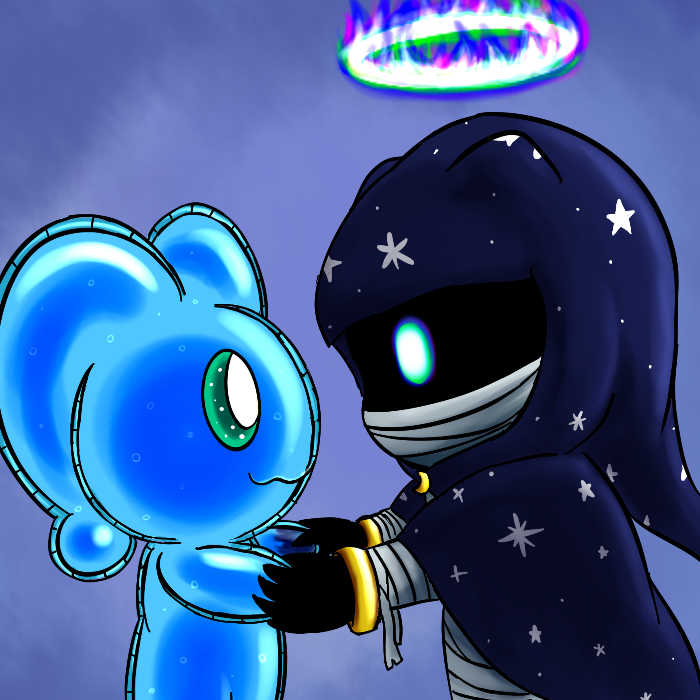 ---

...well, this is kinda nice.
---

If you need me to kiss you, we gotta get those bandages off your mouth though.
---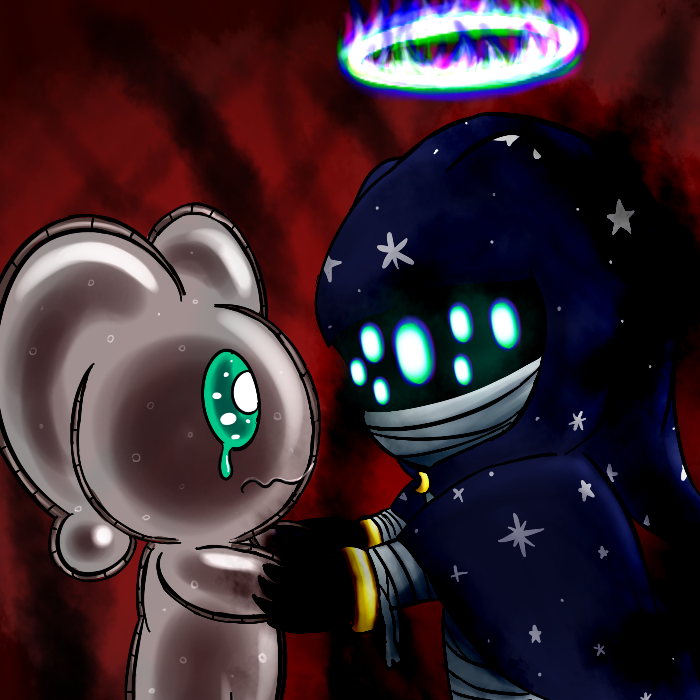 ---

||̷̫̩̠\̟̠|̗*͕̰͟|̸̠̠|͠/̞̯̥͝|͎̱|̰̮ͅ||̷̫̩̠\̟̠*͕̰͟|̸̠̠|͠/̞̯̥͝|͎̱|̰̮ͅ|͇͈͎͉͈͍|\|̜̫̮͇̟*̛̮͎ͅ|͎̤͞|͍̭̪͚/̺̘͔͙̣̖̣|̝̪̮̙̘̭|_̗͔̪̖̦_͟\̶
---

Aah! I'm sorry! I-I was just teasing, I didn't mean to...
Wait, what are you doing...? Aaah!
---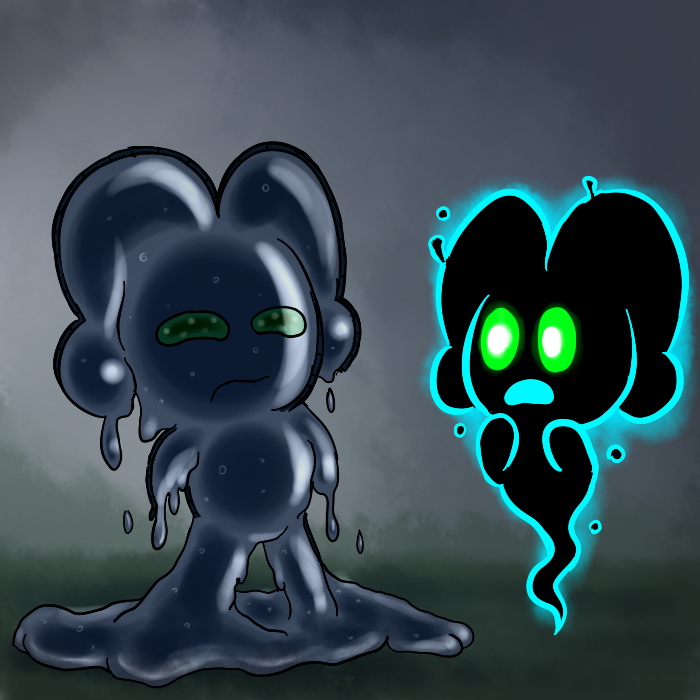 ---

What's going on?!
---

It worked, just as I expected. I've loosened up the connection between your soul and your body. Now, you can experience what it's like to be a ghost.
---

I'm... a ghost? You killed me!
---

My body's melting into goo...
---

It's always made of goo, is it not?.
Relax, your body is perfectly fine; it's simply sleeping for the time being. Doing things this way is much easier, since Phantomspace doesn't take kindly to living things trying to enter it.
---

Woah, I really look this ugly when I'm asleep?

◀ Previous Blob
Next Blob ►