Page 1: Introduction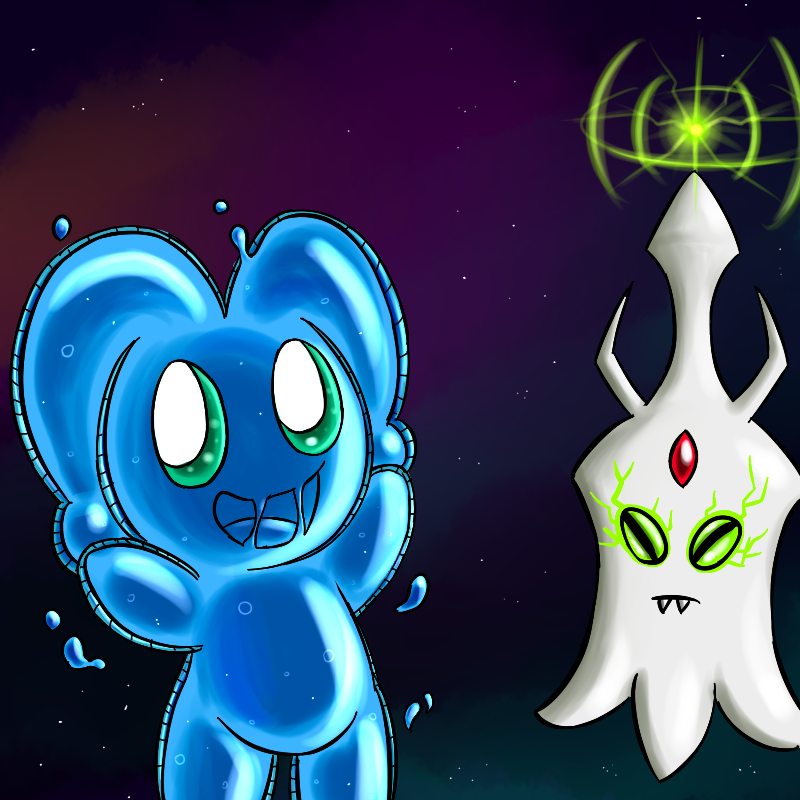 Hey whassup! It's me, your favoritest blob, Nhimor!!
---

...nah, just kidding. I know you probably don't know me yet, but now you're stuck with me! You're gonna get to learn all sorts of cool stuff about the world of Zoincailla, and you get to see how great and fun and lovable I am!
---

Unusual levels of trans-dimensional interference detected. Signal strength may be negatively impacted.
---

...Oh yeah, I'm streaming this across, like, time and space or something using psychic squid technology. So I dunno if all this is gonna reach you on time or not, but we'll see!
Next Blob ►