Page 51: Neraphine

You know, speaking of Neraphines, I haven't actually shown the hyoomens what one looks like yet.
---

There are many majestic Neraphines in my sky I made right now. I can show one of them.
---

One is coming close!
---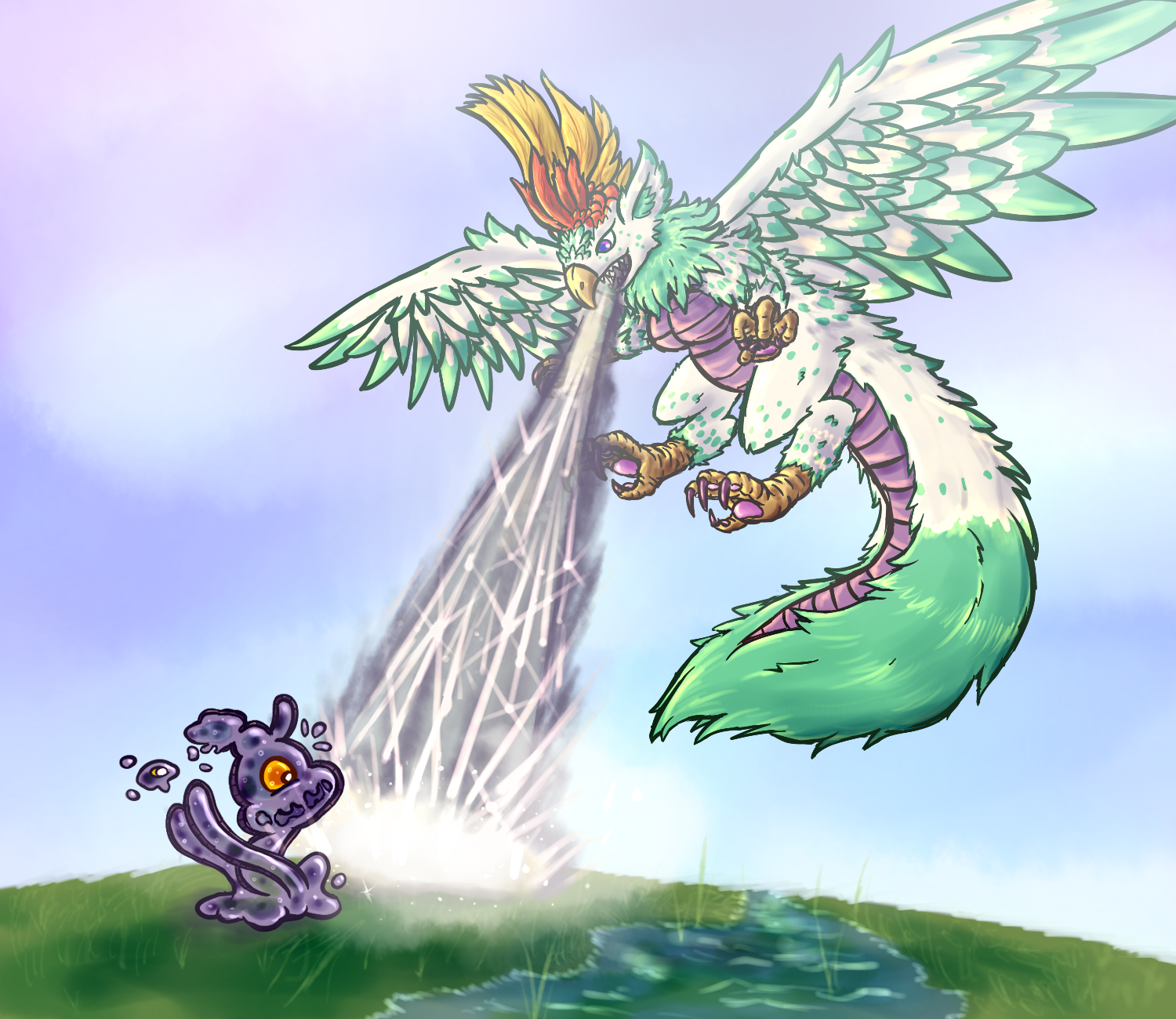 ---

Dangerous!! AAAAAA!!!!!
---

Hmhmhm, you are always easy to surprise! This is just a poetry, so it won't hurt you.
---

Too much! First you were holding my head. Now it is dragon pranking! You are being too much!
---

Nlthb, isn't this the same Neraphine that you're always pretending to be on the internet?
---

!
...........
---

Hey yeah, it totally is! Your 'sona's looking AWESOME, Nlthb!
---

!!!!!!
I–that is– ah, um,
....................................................................
---

Uhhh, whoops, I think Nlthb needs a breather.
---

Hey tridenthead, wanna take over for this round?
---

Acknowledged. Initiating education.
Neraphines are among the largest sentient species in Zoincailla, and the largest capable of flight. Possessing high strength, mobility, and intelligence, they were once the dominant species of Syndomera's surface.
The simulated attack on EEEEEEEEE was a demonstration of a unique natural weapon that the Neraphine have used for both hunting and self defense. A specialized pouch exists in the throat, containing small rocks that the Neraphine consumes. In this pouch, the rocks are ground into a fine powder and treated with a unique secretion the body produces. Particles of sand and glass can then be expelled at high pressure from the mouth, causing abrasion and chemical burns to the target. The dust left behind is also an eye irritant.
---

It was good that I was not really hit!
◀ Previous Blob
Next Blob ►