Page 14: Rainy Days

Well, I could just go back to my ship and fly somewhere else, but for now I'm just kinda walking around this city instead.
---

Well, I think it's all the same city, anyway? The forest is kind of everywhere, and anywhere there's trees there's also buildings and people, so it's all just kind of going on and on and– oh hey, it's raining.
---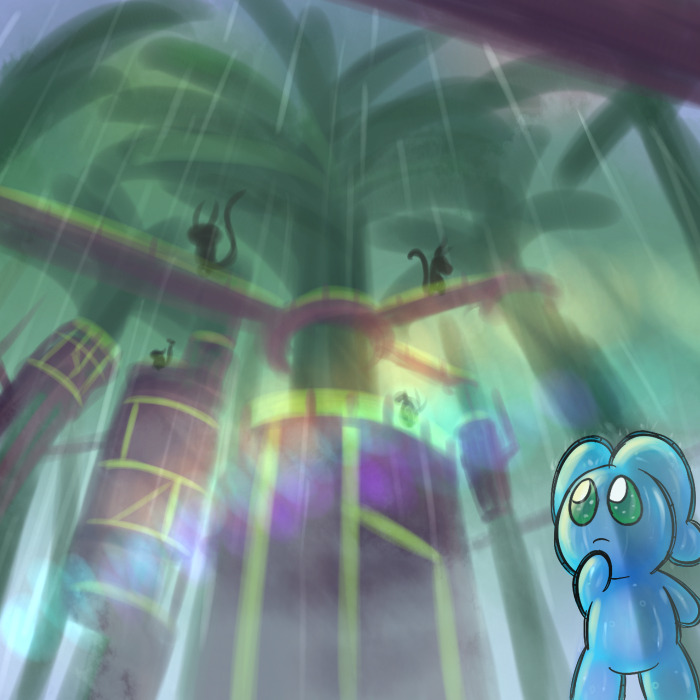 ---

Heck yeah! You know what? Rain's one of my favorite things! Water feels so good when it osmoses through my outer membrane. You hyoomens are like 70% water or something, right? So I'll bet you already know what I'm talking about.
Anyway before you give me the Dork of the Year award for getting excited about rain when I'm on a planet that's made of a gazillion rainforests, I guess I should tell you why rain's kind of special to me.
---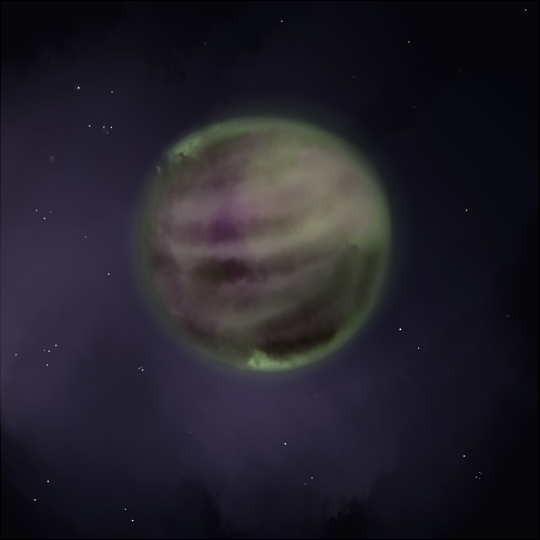 ---

See, I used to live in a place that was like, the total complete opposite of Alakinec. There was no forests, and no buildings aside from a bunch of crumbly old ruins I guess. Ozecia like me were the most colorful things around, everything else was all browns and greys and murky green.

---

But then I got to leave my home planet for the first time, and everything got so different! There's colors everywhere, and there's all kinds of people to talk to and smooch, and there's "food" that's made just for you to digest!
Anyway yeah, then I saw rain on another planet for the first time, and it was a really big deal! I mean, sure it rained on my planet too, but the stuff that comes out of the sky there is all black and brown and you gotta shove all the gunk out of your cell walls after you absorb it, you know? The water falling from the sky here is all clear and shiny, and you can feel it just merge with your body like it was always part of you...
---

I mean don't get me wrong. I still miss some things about the place I came from, even though places like this are waaaay better. I'll probably stop by there at some point anyway, just so I can show you what it's like though.

◀ Previous Blob
Next Blob ►