Page 13: The All-Seeing Nose?

By the way, you're not from around here, huh? Let me get a whiff of you real quick.
---

Uh... okay?
---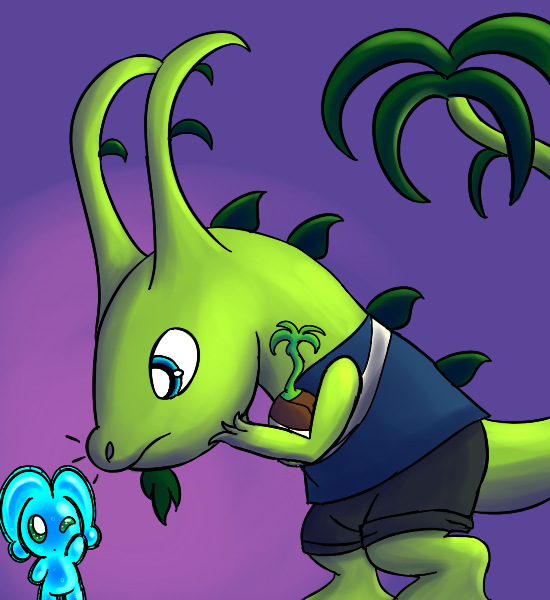 ---

...I don't think I've ever smelled someone of your species before, but... you spend a lot of time indoors, huh? I'm getting a bunch of artificial scents coming off of you. In fact... hmm... you've probably been living on a space colony for awhile?
Well, at least you'll be getting plenty of sunlight and fresh air while you're here, anyway.
---

Woah, you can tell all that just from how I smell? Having a nose must be like some kind of superpower!
---

All that and more, man! I can't say I know what it's like for other species, but for us Kinncillians our sense of smell's the most reliable thing we got! It's way easier for us to tell people apart by how they smell instead of how they look.
Plus... living things have all kinds of "pheromones" and "hormones" and all that, you know? Our noses can pick up on those things too. I can usually tell how someone's feeling emotionally, or if they're coming down with some kind of sickness or whatever. There's even going to be a distinct scent coming out of this baby that's going to tell me when it's time to put it in the ground!

No offense, but to be honest I can't even imagine how I'd function if I couldn't smell...
---

Nah it's fine. It's just like how I can't imagine having to carry around a bunch of fragile "bones" and "organs" wherever I go. Or having only one body at a time.
Everybody's different, right?
---

Uh... yeah, I guess so.
---

Welp, time to go! Thanks for talking about noses and babies with me!
◀ Previous Blob
Next Blob ►