Page 28: It's like a big geode!

Hey guys, I think I ran into a problem.
This place is way too dang pretty!
---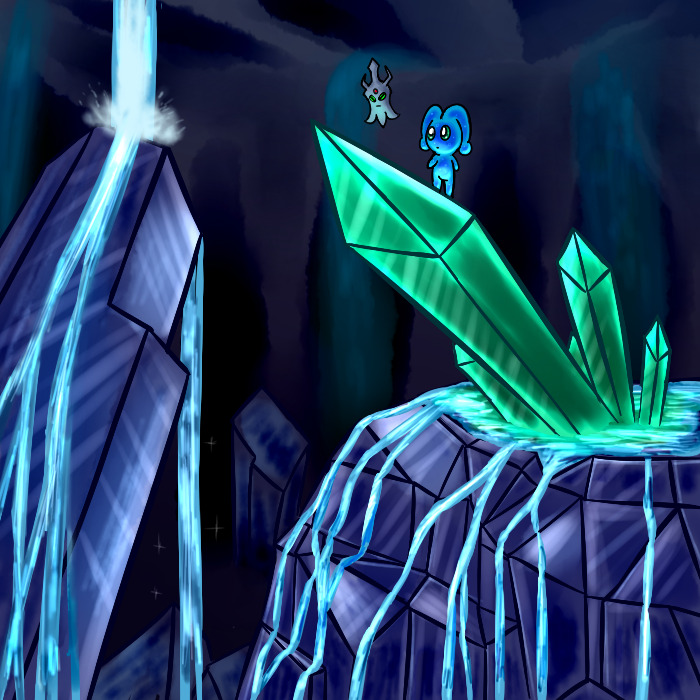 ---

Don't get me wrong, the surface was nice in its own way, but this place is my jam! And that's saying a lot cuz I AM jam!
Seriously though, I knew there was a bunch of crystals down here, but this is like a bunchload more than I was expecting. Plus I don't feel like I'm gonna dry out anymore... it's like I'm on a whole new planet or something!

---

Rhiotara's interior contains vast crystalline structures, formed by the unique conditions found within different layers of the planet. The crystals in this vicinity have been growing from mineral deposits left behind by flowing water.
---

Huh, you know, I'm not seeing any people around here. I thought there were supposed to be a bunch of cute cats once I got down here!
---

Only 15% of Rhiotara's underground is currently mapped. Although Kitera civilization has existed underground for millennia, much of Rhiotara's depths remain unexplored.
---

Woah, that's kinda cool! How close is the nearest city, then?
---

Calculating route...

[Vaddel City] is approximately [50 miles] away.
---

Whaaa???
◀ Previous Blob
Next Blob ►