Page 37: I trust this guy, he's got glasses!

Knock knock~ It's me again! And I've brought another friend!
---

Yeah that's right, Nhimor's in the house!
---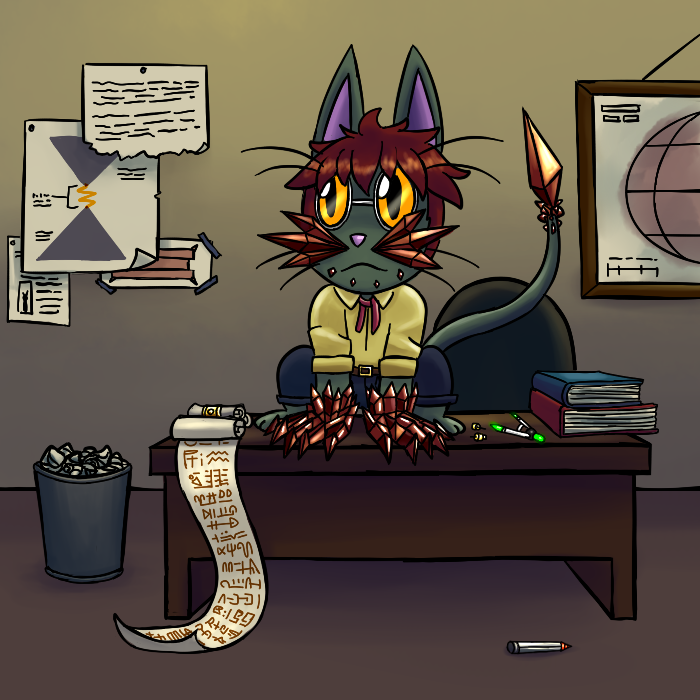 ---

Oh... well hello there. Another of Baanthie's friends, I take it?
---

I mean, kinda? I dunno, Baanthie's really cool but I don't really see her very much. Mostly we just both know Lymia I guess. She's also where I got the idea to make an educational internet vlog webumentary thing that I'm working on.

---

That sounds about right. She can be rather... elusive among her peers. I was surprised she'd even contacted me about this current expedition in the first place.
---

Aww, she's a warm little softie when you get to know her though! She just has her own way of doing things.
---

I'll... take your word for it.
---
---

So, you're working on a research project of your own. Is that why you came here?

---

Yeah, I'm going around filming cool people and cool stuff and talking about how big and cool Zoincailla is!
---

And I suppose the implication here is that I'm one of the "cool people?"
---

Sure!

◀ Previous Blob
Next Blob ►