Page 43: Blob of the Past, pt.2

...whew, well whatever. The point is I was living in a post-apocalyptic wasteland and it wasn't great. The days all kind of blur together here, since you're almost never gonna see the suns here anyway. Honestly it feels like I must've spent years and years on autopilot...
---

But you know what? While I was just sliding around from meal to meal, trying to survive or whatever... I started feeling weird after awhile. Like no matter what I ate, I was still hungry somehow. But not for like, anything I could see or touch. It didn't make sense and nothing I did would make it go away! I kept wanting to just... look at things, and think about them, even if they weren't tasty or currently trying to kill me.
And then it happened...
---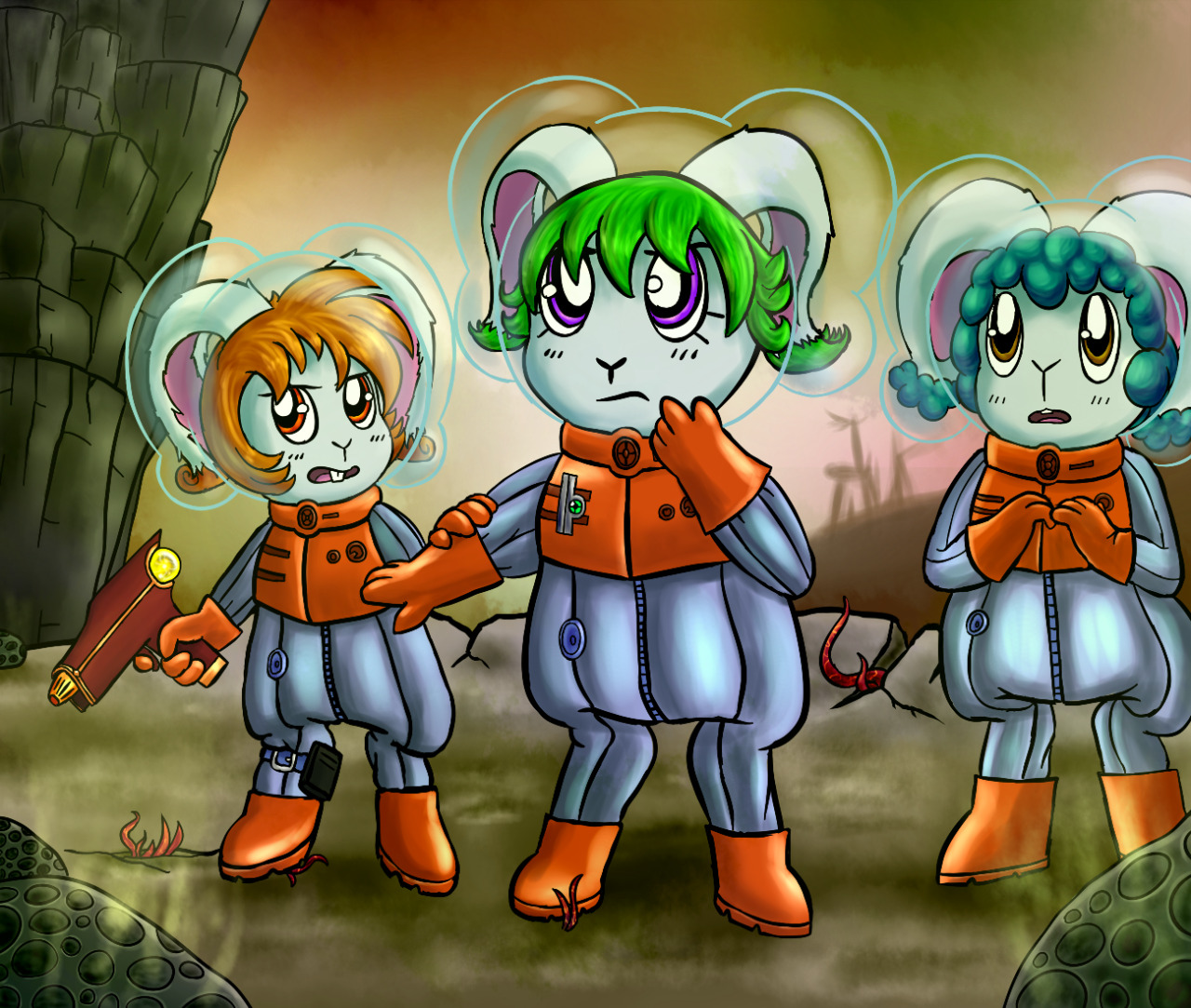 ---

PEOPLE!!
I couldn't believe it... I didn't even know what I was looking at! I was scared out of my mind! I ran away before they could see me.
But that one weird feeling from earlier... it got stronger than ever, too! I was shaking, I was turning colors I didn't even know existed! I watched the creatures from a distance for awhile... they had a weird shiny house that reminded me of all the broken stuff that's lying around here, except not broken? I'm pretty sure I had never seen something that wasn't broken before!
---

I couldn't help myself... I waited until they were gone and then slithered my way over to their "house." The weird squiggly lines on some of their stuff reminded me of the weird shapes I always saw carved in the ruins, and that gave me an idea... maybe, if I shaped myself like them and drew the best squiggly lines I could think of, they would think I was one of them! I found a piece of debris and got to work, eagerly waiting for them to come back...
---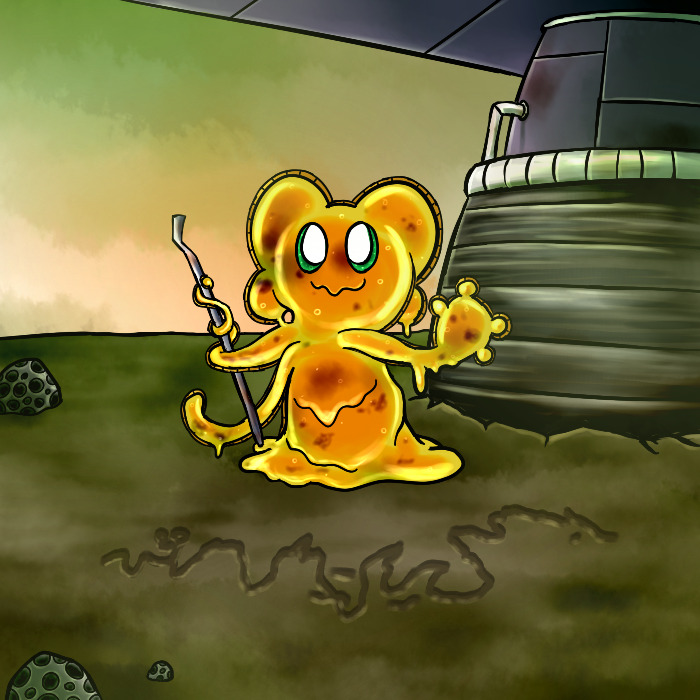 ---

I was so proud.
I mean, those scribbles I drew on the ground didn't even mean anything, but I didn't know they were supposed to. I just knew they were gonna love it!
◀ Previous Blob
Next Blob ►