Page 48: Hydroponic Garden

Well, since I'm all caught up with myself now, there's not really much point in both of me being on camera for the vlog. I'll have this body go back to what I was doing outside...
---

And I go inside with the clean Nhimor and Hyoomens!
---

Of course, buddy!
So, we're in the hydroponics section right now, where–
---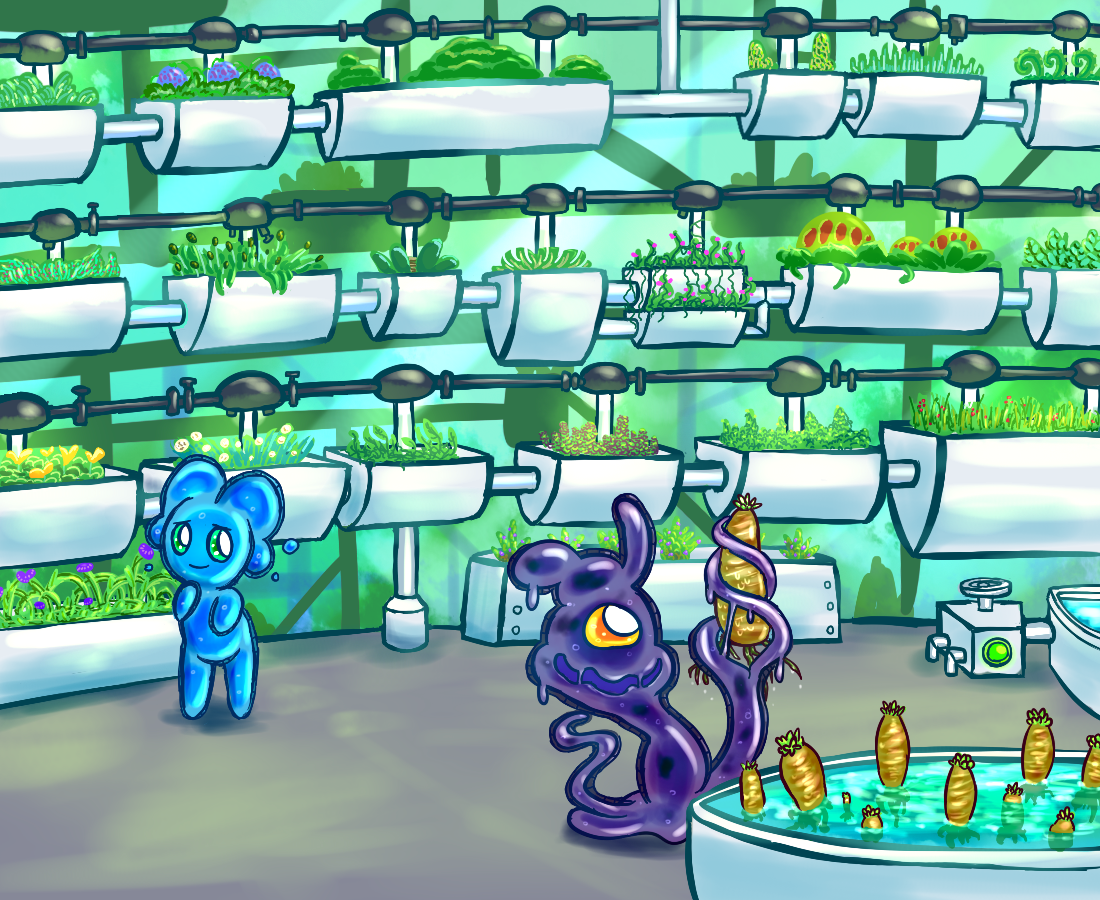 ---

Now consumption!
---

Dude, you've already had like 5 of those spuds today...
---

This food is from the planet before everything was dead! Right now is red plants that are all the same. Before that was other color plants that were all different and tasty. This one from Before is "spud". It is very good, so I have it a lot. Now humans know about spuds I eat.
---

Alright, that's fair, hehe.
Yeah, so this whole place is seriously huge, and there's always a lot going on. Like Ee said, one of the things this place does is study the plants and stuff that used to grow on Syndomera before everything got all messed up.
---

Apparently the original seeds for all the plants here came from some kind of buried vault near the south pole, where it's too cold for even blobs to live. I guess someone stocked up before the world ended, and all those seeds were just sitting there frozen for all those years...
---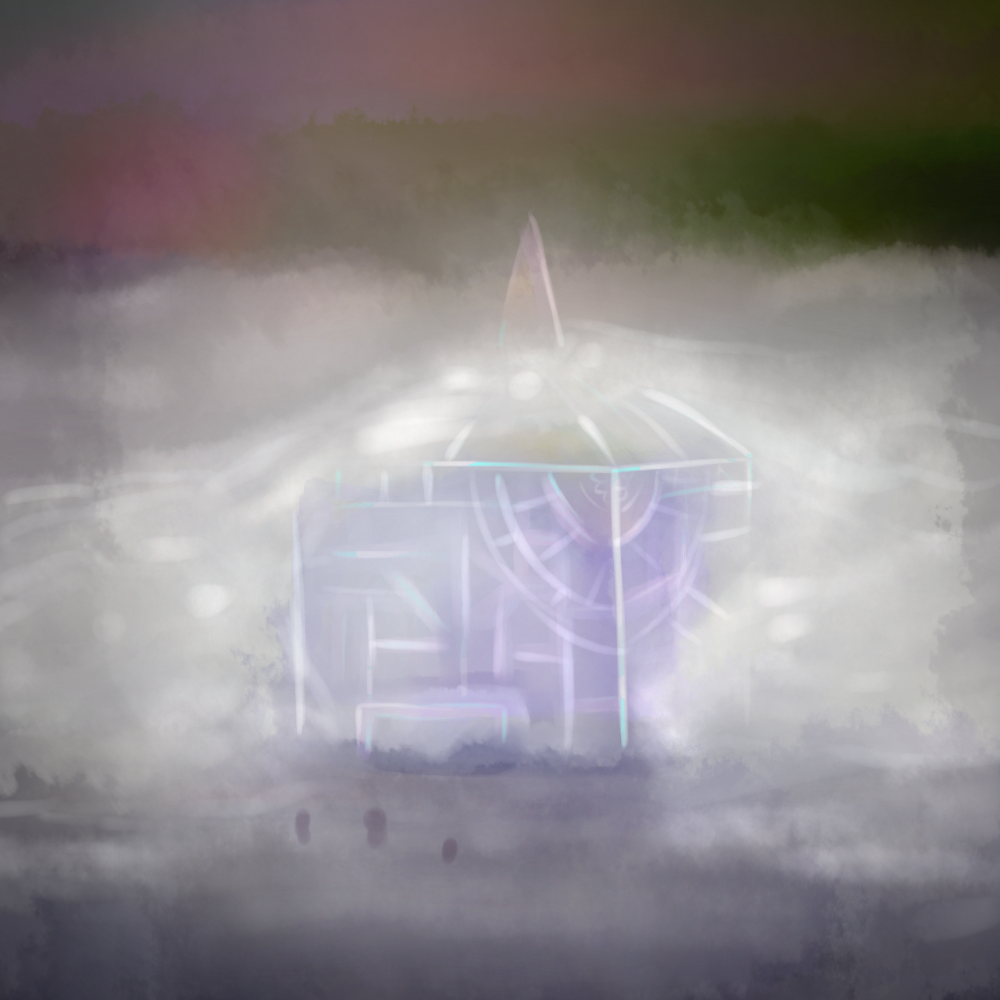 ---

Our shiny home has many layers! We will show you some more!
◀ Previous Blob
Next Blob ►