Page 54: Telepaths and Telekineticists

You moncilli are interested only in seeing the sky city? Only talk to Neraphines?
---

Forgive us, but currently yes. The focus of our current ongoing talks pertain to the securing of access to Neraphine-built ruins and the relics buried within.
---

You Ozecia are a respectable lot, withstanding life on this most barren of worlds. Your psionic abilities are curious indeed; but those abilities are mere biological phenomena, unrelated to the Angelic Magic which once suffused this land with vitality and prosperity.
---

Anything can be
Magic if you wake up your
Imagination
---

Yeah, Psionics are cool too! Ozecia are special and good.
---

You know, everyone else has gotten to show off already. You should show us your powers too, Ee!
---

Oh! Good idea!

---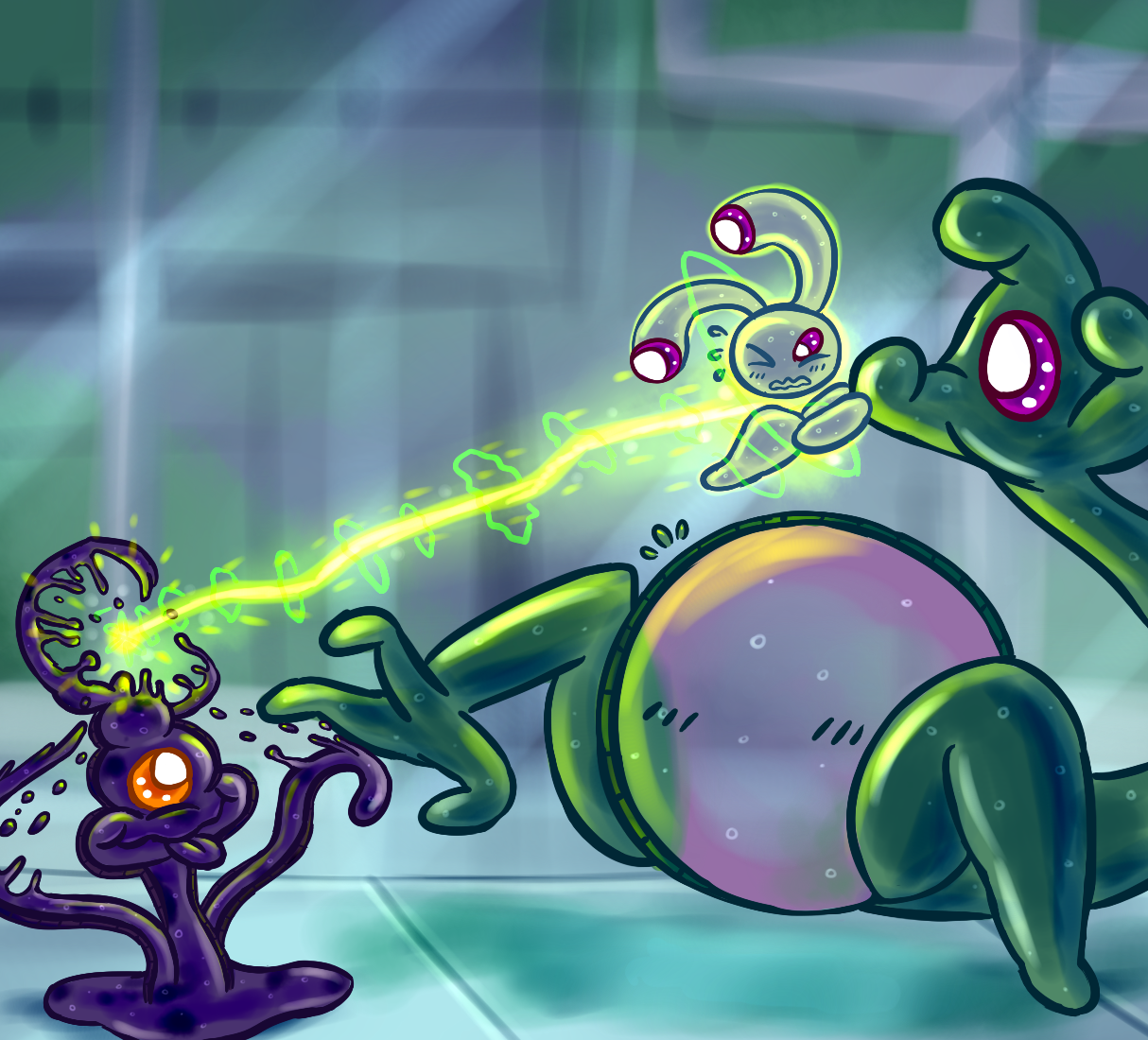 ---

Hey...!!
Why??
---

Paying you back for all of your teases! Now I show my Telekinesis, I can pick up my friends too! It's psionics that can push and pull!
---

Scientific study of Psionics categorizes applications relating to tractor beam and Ψ-field manipulation as Telekinetics. This is as distinct from Teleballistics, in which Ψ energy is discharged to produce heat and thrust for combat or propulsion purposes.
The image-generation and perception-altering skills that Nlthb has shown would be categorized as Telepathics, while telepathy which interfaces with telecommunications infrastructure is sub-classified as Radiopathics - the very method by which I am currently broadcasting this signal.
---

Radiopathics is an especially fascinating topic for me, as one can probably surmise from my connection and constant interfacing with this tower and its systems. Of course, we could be here all day if I were to talk further about the subject...
---

Oh for the love of our Great Master Cyploide, does this inanity ever cease?
---

Hey look, I dunno man, I just let the camera run and see what happens.
---

...we're being FILMED?!
◀ Previous Blob
Next Blob ►