Page 55: To Paretrus, the Sky City!

Well Nhimor, it's a shame you have to go, but the ship's all clear for takeoff now. Safe travels everyone!
---

...and please consider giving that thing a name other than [UNTITLED SPACESHIP]...
---

I'll figure it out later!
---

Bye Nhimor! Bye Nlthb! Bye various foreign dignitaries!
---

EEEEEEEEE, I think there's a leftover taco in my room, you can have it while I am gone.
---

Okay.
---

Cabin pressurized. Psi-engines readied. Preparing launch sequence.
---

Yo, looks like everything's ready to go! It's just a quick jump to Paretrus, and then you can take care of your important Bird Diplomacy stuff.
---

Attention: recording is currently in progress.

---

Ehm... thank you for at least having that thing notify us this time. Though I still do not understand this "blog" you are filming us to, nor the apparent interest in recording what is supposed to be a "quick jump" to the capital.
---

The capital is a dazzling sight and it is a sight worth sharing. That's why I will take any excuse I can to visit it.

---

Besides, there is inherent value in documenting the contemporary status of our shared world, for future generations of all peoples to learn from.
---

Agreed. One needs only to look upon the darkened world below us to understand what is at stake. That a kingdom so magnificent as Caelestis could fall to such ruin is enough to give even our Great Master Cyploide pause.
---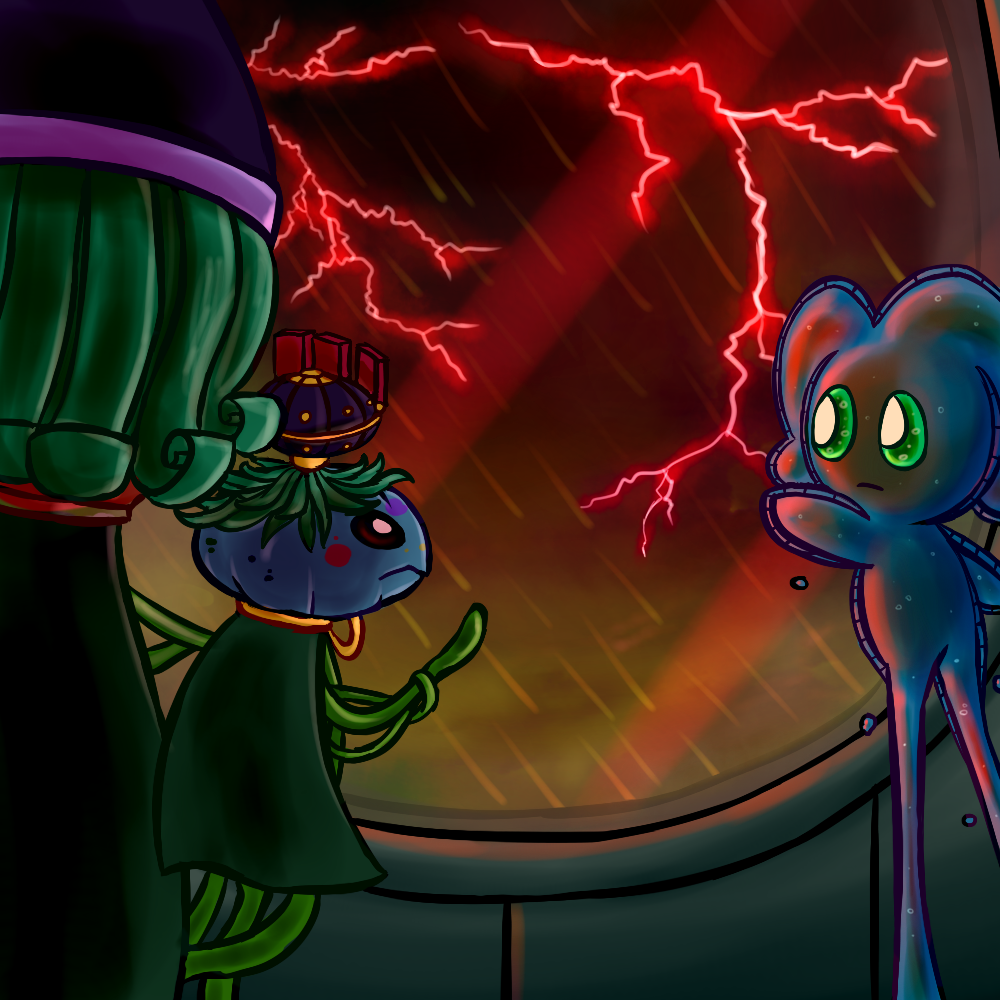 ---

Fate impels our meeting in concordance, to avert future calamity. And with our help, we will commence the healing of your world's past wounds.
---

That all... sounds really noble and good and stuff. I guess? I know it's way more complicated than that though, otherwise they wouldn't have to hold all these huge meetings.
Look, there's a reason I didn't really get involved with ambassador stuff, I literally don't have the brain cells to handle it!
---

Lower atmosphere has been breached.
Destination [Paretrus] straight ahead. Establishing connection with ground control...
---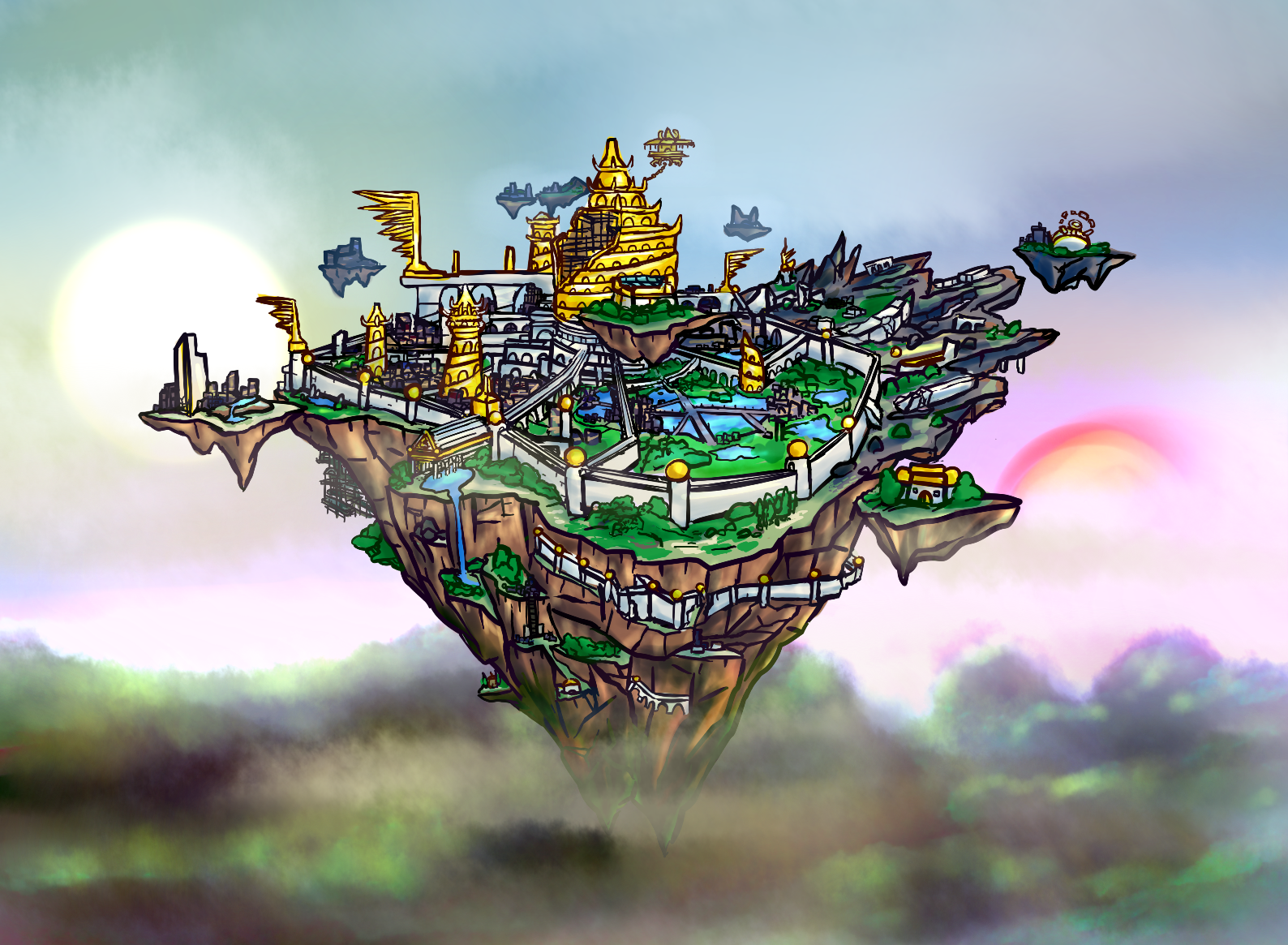 ---

Are you excited? I am excited.
◀ Previous Blob
Next Blob ►