Page 56: Syndomera's Capital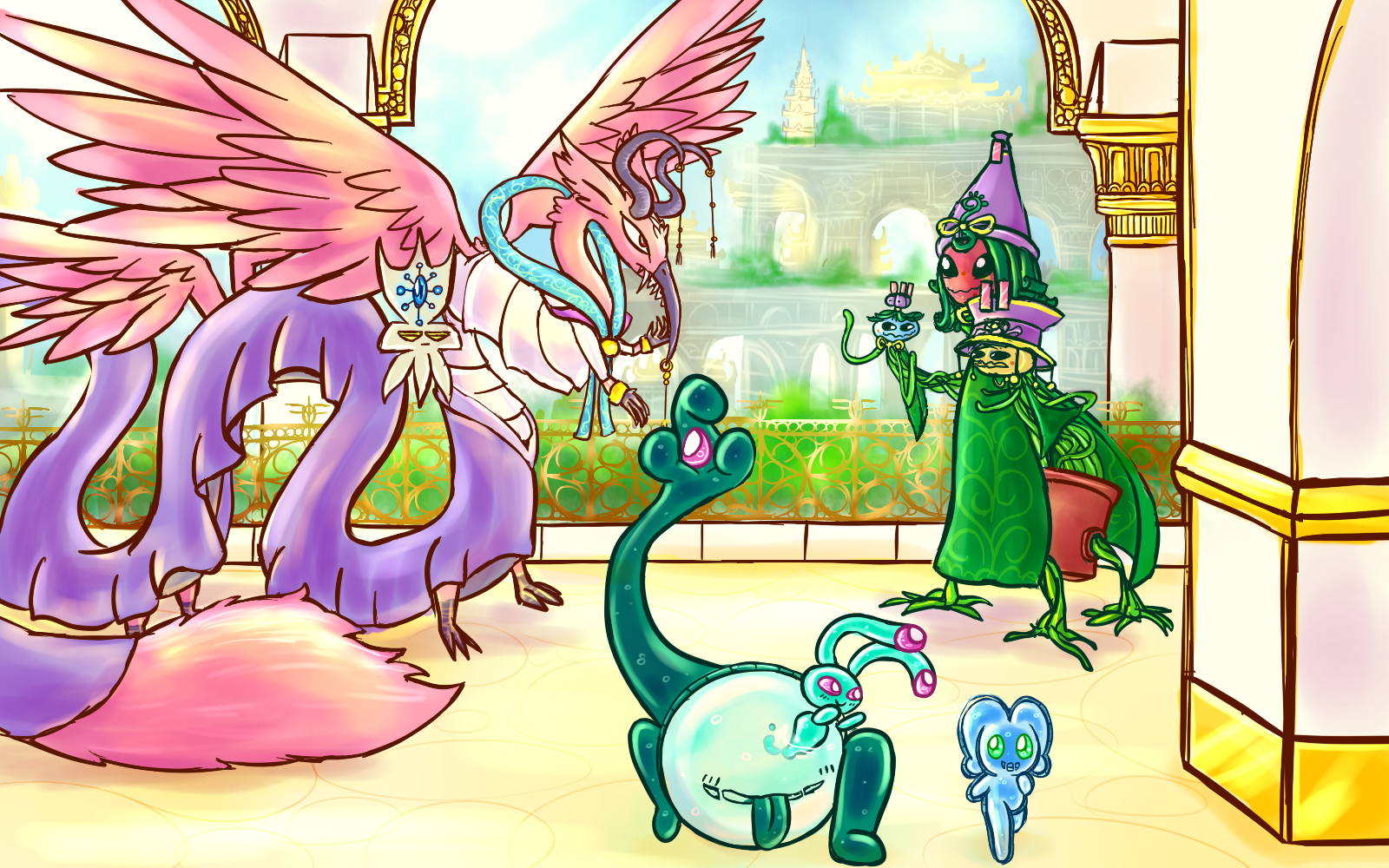 ---

Whew, glad that mess is over. We got to Paretrus, got past security, and we finally got those plant dudes where they needed to be.
---

The Moncilli seemed very happy with you. Even the small one that yells a lot. Your blog has made you accidentally do your job.
Or, you're using your power to collect favors later.
---

Pffffhh, hey, I keep saying I didn't sign up for ANY of that stuff, okay! I just happened to be able to help this time.
---

Anyway, my blog though! Yeah so we're at this cool sky city called Paretrus! We're so high up in the air that the weather finally doesn't suck anymore. It's just about the only place on the planet that you can go if you're not a blob!
---

It was the last place of the ancient Neraphine. When their world was dying, Neraphine of every flock gatherered here, hurt and sick from war. A new home built among relics millennia old... Paretrus became The City of One Hundred Kingdoms.
---

Modern-day Paretrus has a population of roughly one million Neraphine, which accounts for over 95% of all Neraphine in Zoincailla. It serves as the capital of Syndomera, with its city council representing the planet on the interplanetary stage. Paretrus has also become renowned systemwide for its rich artistic and architectural history.
---

When I was little, I used to think this place was just some kind of... big, weird shaped moon. It's still pretty wild to me that the whole time there was just this city of bird dragons on my home planet, and you can just kind of fly there.
---
I used to think it was a monster that was slowly eating the sky. I always would hide from its shadow when it was passing over.
Now I go up here for literature club once a month.
◀ Previous Blob