Page 7: "Middlings"

Precursors were adaptable, but being so volatile sucked sometimes! For example, any genetic diseases that developed in a precursor got passed around really easily, which was probably a pretty big problem for them. Also sometimes their adaptations could be pretty... short-sighted.
---

Yeah, remember the example I said where a precursor moved to a cold place and then its kids came out with extra thick fur? Well what if it was only cold at that time because the winter was just really bad that year, and after that it went back to being really hot and sunny? It doesn't matter that the harsh cold was temporary, all those furry babies are stuck with these uncomfortably thick coats for the rest of their lives.
---

After awhile it was clear that the ones that got the most specialized for a specific environment became the most successful in the longrun. And in order to stay specialized, it was inevitable that they had to become gradually less and less... mutatey in the process.
---

And so... as the theory goes, all of the Precursor populations across the solar system eventually evolved into a new class of life-form, called The Middlings!
---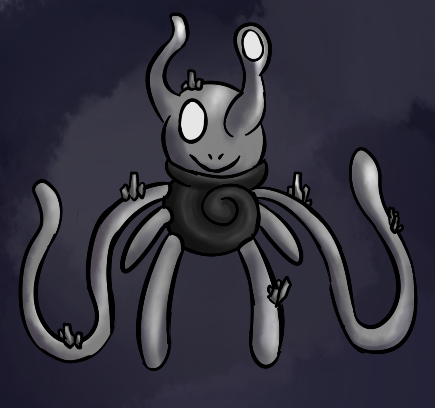 ---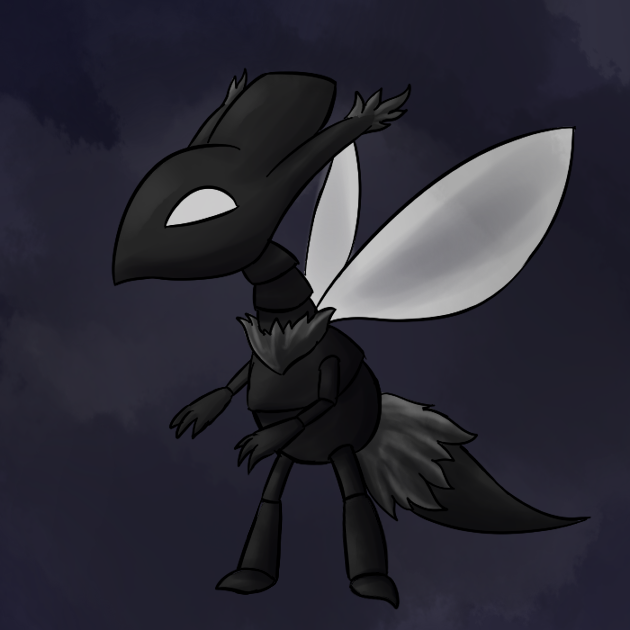 ---
---

The ones I'm showing here are called Dendraloids, Cilioids, and of course Lepatoids, respectively. Of all the known types of Middlings, only Lepatoids have ever been seen alive (with the help of science!)

Now, the line between Precursors and Middlings is rather thin... really a Middling is just a Precursor that has a few more rigid traits that are much more unlikely to change between generations.
---

Like us Lepatoids! Sure we can have all kinds of crazy differences, but we're always the same general size and shape. You know, being like 3 feet tall, having two arms, two legs, paw-looking hands, colorful stripes, little cone-shaped ear-antenna things, wings...
---

We *usually* have wings, but some of us are in the 5% of Lepatoids that don't get that luxury!
---

But you get to have super long arms and the ability to breathe underwater...
---

In any case, you might have already figured out what happened to the precursors in the end. First they gradually turned into the still-adaptable but much more specialized Middlings, and then those various Middling populations kept specializing further and further... until they eventually became all the different sentient races across the solar system!
---
The Precursors never went away, they just evolved! And us Lepatoids are a living snapshot of the Zoincaillan peoples' shared heritage! Deep down, everyone's a cute fairy on some level! <3
---

The really weird part is, all the different Precursors and Middlings have a bunch of similarities with each other even though they were... supposed to be all living on totally different planets, right? It's as if they somehow had ancient-caveman-space-travel back then or something.
---

That explanation sounds pretty unlikely, but you never know!

◀ Previous Blob
Next Blob ►