Page 10: Liftoff!

Awaiting response...
---

Oh uh, well I wanted to go to–
---

User [NHIMOR] requests the following tasks to be completed in order:
Perform a radial gravitational scan to identify the nearest major Zoincaillan planet to our current position.

Once identified, display visual representation of the planet. Give a basic description of the planet in terms of environment and native population.
Prime the ship's main Psi-Drives for launch and engage all ancillary systems.
---

Are these instructions correct, [NHIMOR]?
---

Yeah, that works!
---

Confirmed. Engaging scan....
---

Scan complete. Nearest planet is ALAKINEC. Estimated travel time from Space Colony ARTRODUS is approximately Two Intervals.
---

Attention viewer: be advised that 1 Interplanetary Interval is approximately equal to "100 minutes" or "1 hour and 40 minutes." Therefore, the estimated "2 Interplanetary Intervals" is approximately equal to "3 hours and 20 minutes."
---

Displaying visual representation of planet ALAKINEC.
---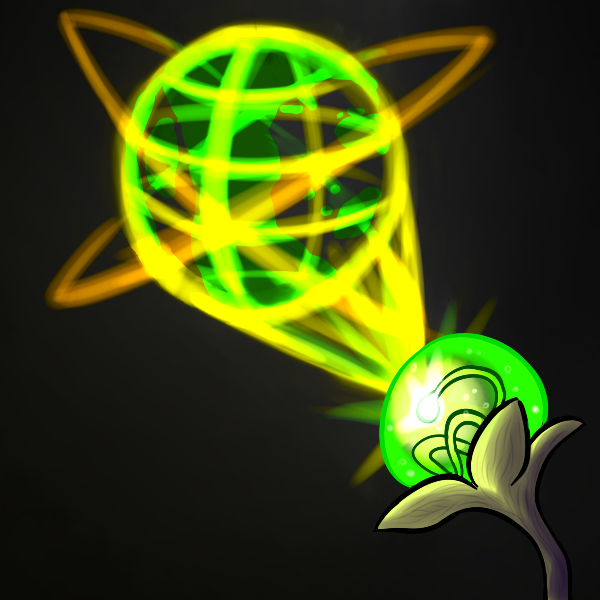 ---

Generating description based on current databank entries...
Alakinec. A rocky planet most immediately recognizable by its two golden-colored rings, which remain separate and perpendicular to one another due to an electromagnetic phenomenon known as the Niolva effect.
Surface conditions are primarily characterized by "moderate" to "warm" temperatures, and humidity levels far above the solar system's averages. These conditions have given rise to the highest density of rainforest-to-landmass ratio in Zoincailla, which in turn sustains a level of biodiversity rivaled only by the oceans of planet Grukainia.
Civilized populations on Alakinec are primarily comprised of the Kinncillians, a native species of plant. Additional information about the Kinncillians and their civilization can be accessed if necessary.
---

Hmm... nah, I think it's better if we just go there and meet some of those plant-dinos in person, you know?

---

Confirmed. Engaging main psionic reactor. Please prepare yourself for transit now, [NHIMOR.]
---

Here we go...!
---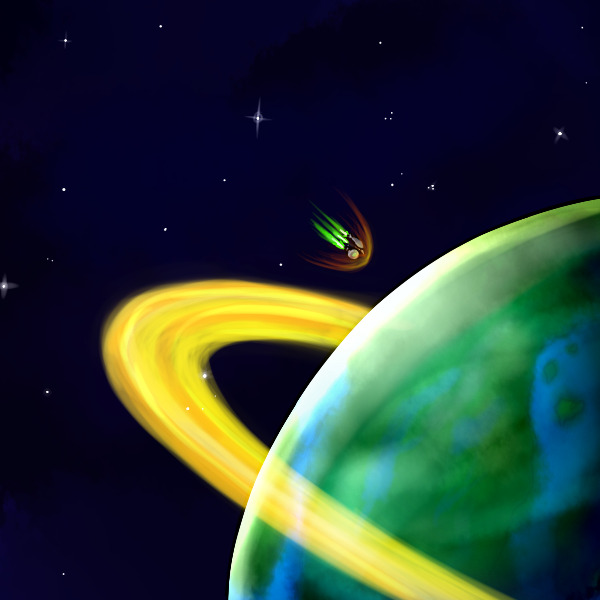 ◀ Previous Blob
Next Blob ►