Page 21: To A New World

...Wow, I'm super confused. When I was a ghost I kiiiinda-sorta remembered where all of the "me's" were. But now I'm back in my ship...? And I don't remember any of me being here!
---

That's because I retained control of this... squid-familiar. It moved you here for safekeeping when I commanded it to watch over your body.

---

Meteo!

---

Uh, so... this was graveyard-garden-me, huh? The one that was doing the... videos...
---

Aww man! My squid didn't come with us, so none of that was caught on camera! Dang it!
---

You may have overlooked that detail but, fortunately for you I did not. Since I still had a connection to this creature's mind this entire time, it should have a record of all that we did during our little trip... even if that trip was cut short thanks to your childish panicking.
---

Yeah, whoops, sorry about that! And thanks for making sure I got the footage!
---

Hey, I know how to make it up to you! You can keep possessing my squid and be my cool sidekick for the rest of my adventure!
---

No.
---

System Error. Rebooting...
Greetings, [NHIMOR]. How can I assist you today?
---

Laaaaame.
Whatever, let's just go to another planet I guess. The closest one from here.
---

Confirmed. Preparing a course for Planet [RHIOTARA], using previous settings.
---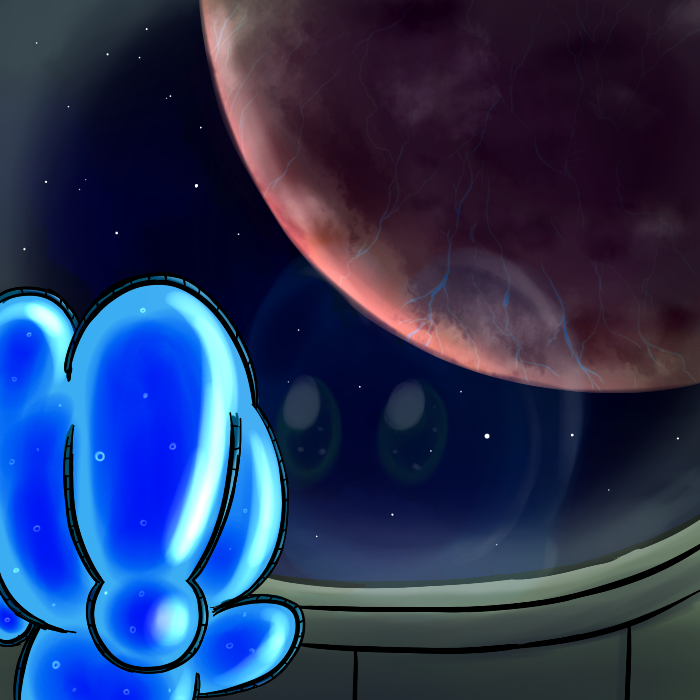 ◀ Previous Blob
Next Blob ►