Page 39: Kitera Food Kinda Rocks!

This is all interesting stuff, but I'm kinda just now realizing something...
---

I'm starving! I've been wandering around the underground for like forever, and the last thing I ate was that one fish I caught back when I was on the surface! You got anything I can eat?
---

Oh, hrm... I do have a leftover granite and tourmaline wrap from earlier. I suppose you can have it if you want. It's, ah, sitting next to that stack of books over there.
---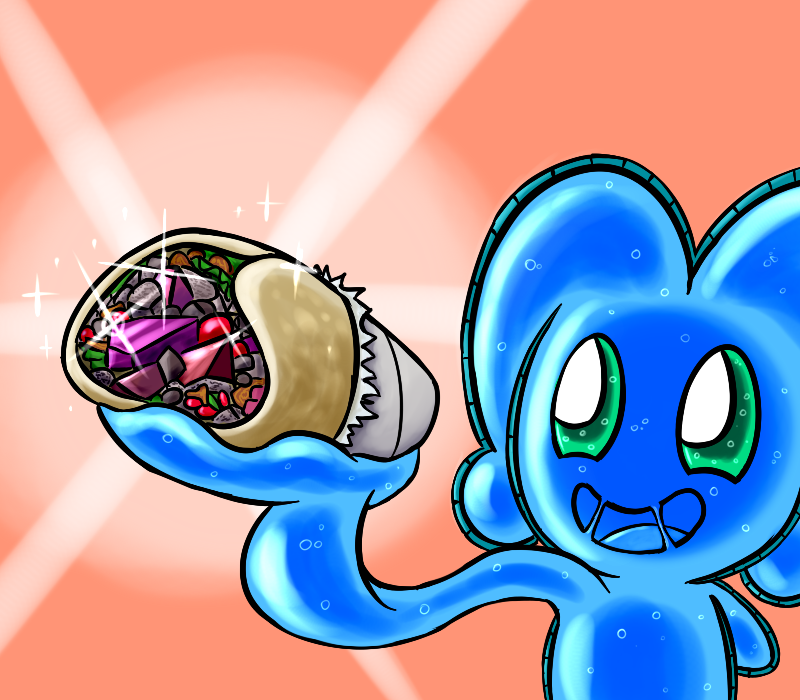 ---

Wow, this looks delicious! Thanks so much!
---

No problem! I ordered too much food earlier, but now I won't need to worry about it going to waste.
---

Are you sure you can eat it though? We kiteras have a rather unique diet among the people of Zoincailla. The main ingredient in that wrap is... literally rocks, with some lettuce and tomatoes and meat mixed in.
---

Nah, don't worry about it. Ozecia can eat almost anything anyway. Organic stuff usually tastes better and dissolves way faster, but I was on Alakinec earlier and one of the restaurants there served me a cube of soil, and that was still pretty good!
---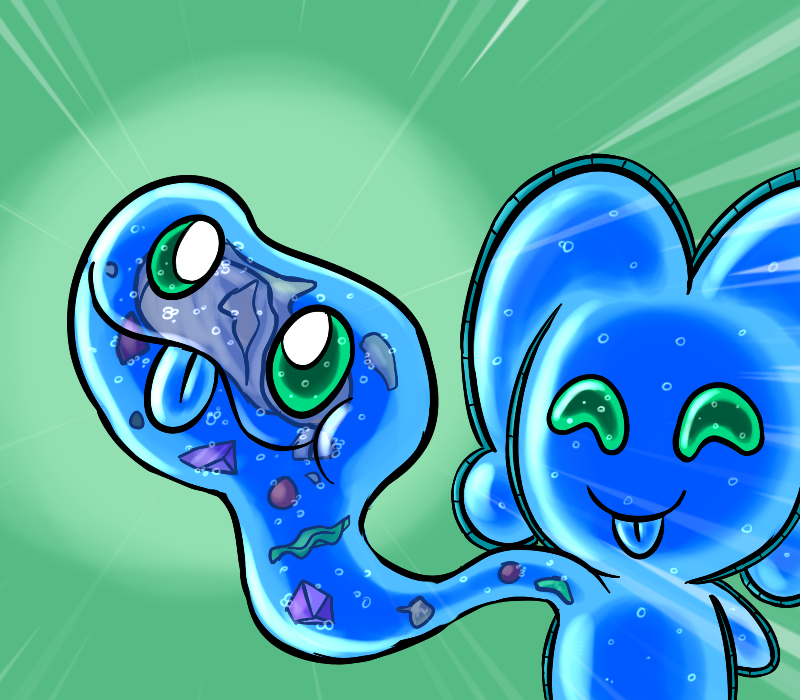 ---

Mmmmm... wow! That really hit the spot!
---

I'm... ah, g-glad...
◀ Previous Blob
Next Blob ►