Page 40: The Surface and Beyond!

Yo everyone, what's up?
---

...trick question! I'm up, baby!
I'm at the groundport! It's like the airport but it takes you up to the ground instead of the sky. After I freaked that professor guy out by growing a new head, I found some other cute cats who were heading to the surface and now I'm here!
---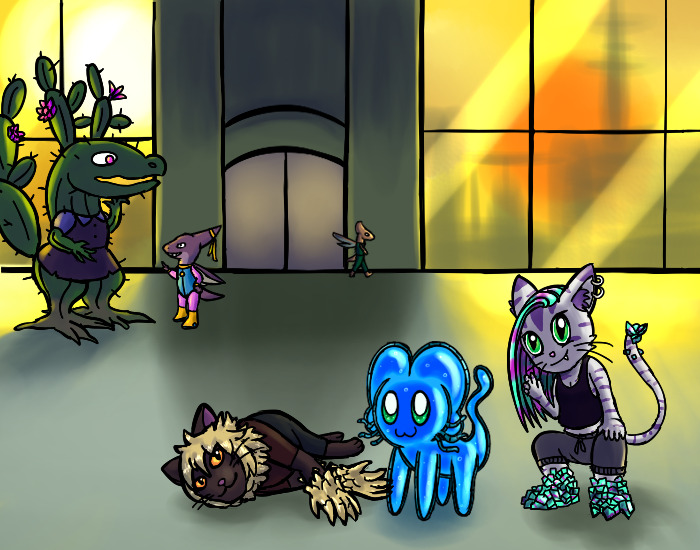 ---

You're talking about cute cats like you're not one already, man.
---

Hehe, yeah you make a great kitera!
---

Awww, you guys are making me get all pink on camera!
---

Hope that's a good thing. Kiteras can't see that color, so I wouldn't know.
---

Definitely a good thing! I'm finally back on the surface again and I had no idea how much I missed the sunlight! And there's still so many cool places and people and stuff to show everyone!
---

You tell 'em, big guy!
---

Wooooo! See you two later, I'm gonna go to space again!
---

...after I figure out how to get my spaceship to come pick me up from wherever the heck I surfaced, anyway. I'll uh... post again after I figure that out.
◀ Previous Blob
Next Blob ►